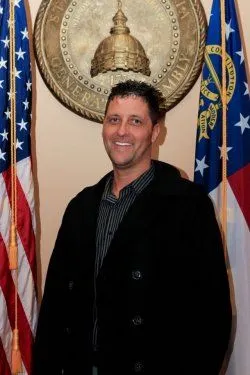 Dr. Brandon Fuzi
Dr. Brandon Fuzi is a native of Michigan where he enjoyed playing hockey since the age of three. Growing up Dr. Brandon attended private schools his childhood and high school years. After graduating he attended Henry Ford Community College to do his Undergraduate studies before moving to Georgia in 1996 where he attended Life University to pursue his Doctor of Chiropractic Degree. Dr. Brandon graduated Chiropractic school in 2002. He then finished Parts 1, 2, 3, 4 of the Chiropractic National Boards and is board certified in Physiological Therapeutics. After which he started practicing for a clinic in the North Georgia area to sharpen his skills before going out on his own.
Dr. Brandon has an avid passion for racing cars, golfing, and hockey. North Georgia is also where Dr. Brandon met his wife, Angela Landrith, who is an RN working at Piedmont Hospital, Jasper. Dr. Brandon has two stepchildren, Aaron and Cole O'Connor. Aaron is currently pursuing a music career and Cole is serving with the U.S. Navy Seabees Battalion stationed in South Korea.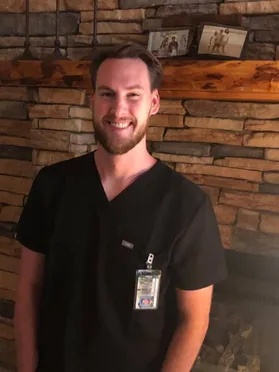 Dr. Zachary Beckner
Dr. Zachary Beckner was born in Ohio and moved to Murphy, North Carolina when he was five years old. Since 5th grade Dr. Zach wanted to be a Chiropractor and that's exactly what he did. After graduating high school from Hiwassee Dam he moved to Marietta, GA to begin school at Life University. Dr. Zach graduated with a Bachelor's degree in Exercise Science and then went right back to work pursuing his Doctor of Chiropractic degree. While in school he also finished Parts 1,2,3, and 4 of the Chiropractic National Boards and certification in Physiological Therapeutics. Dr. Zach graduated in 2020 with his Doctor of Chiropractic degree and moved back to the mountains to start working with Dr. Brandon Fuzi.
While at school Dr. Zach was a member of multiple on campus clubs and organizations including Thompson Technique Club where he was the treasurer and later president. While in these clubs he committed to furthering his personal development, communication skills, and improving his adjusting style and technique. he also found a passion for teaching and helping his colleagues to learn new skills and better develop themselves.
If you have any questions about our Blue Ridge chiropractors, or would like to learn more about chiropractic care at Blue Ridge Chiropractic and Life Center, please call us at (706) 946-1215 today!